Quality has been of paramount importance to us right from the start. We collaborate with and supply our material only from European companies with a long tradition. Our suppliers come, for example, from Switzerland, Germany, or France.
Primarily, we use Nylon 6.6, microfibre, long-staple cotton, and LYCRA® Leg Care:
Nylon 6.6
Nylon 6.6 is the default material for the production of our hosiery and so we use only the high-quality PAD 6.6 polyamide yarn from leading manufacturers from Switzerland, Italy, and France.
Microfibre

Microfiber is a polyamide yarn with a high number gossamer fibres in cross-section. Microfiber products have a modern velvety touch, are pleasant to the touch, comfortable to wear, and also have a longer shelf life.
Long-Staple Combed Cotton

For the production of cotton products, we use exclusively long-staple combed cotton. Fibres from such cotton are three times longer than common cotton, ensuring sufficient overlap of fibres in fabric. This material also prolongs the life of products.
LYCRA®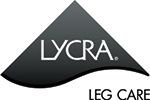 Hosiery products marked with LYCRA® are elastic, adhere perfectly to the body, and have a longer life. LYCRA® Leg Care logo refers to products that positively affect the energy and vitality of the whole organism. Light graduated compression in the entire length of the calf ensures whole-day feet massage, thus enhancing vitalisation and reducing fatigue during the day. Hosiery products are designed for customers of all ages. They provide plenty of comfort and freedom of movement with an elegant and modern look.
Wound LYCRA®

Double-wound LYCRA® with protection fibre not only helps to increase comfort (bare elastane can irritate sensitive skin) but also increases product life.
We select only the best materials, carefully process them, and strive to add something extra to our products.
Sanitized® Silver Anti-Microbial Finish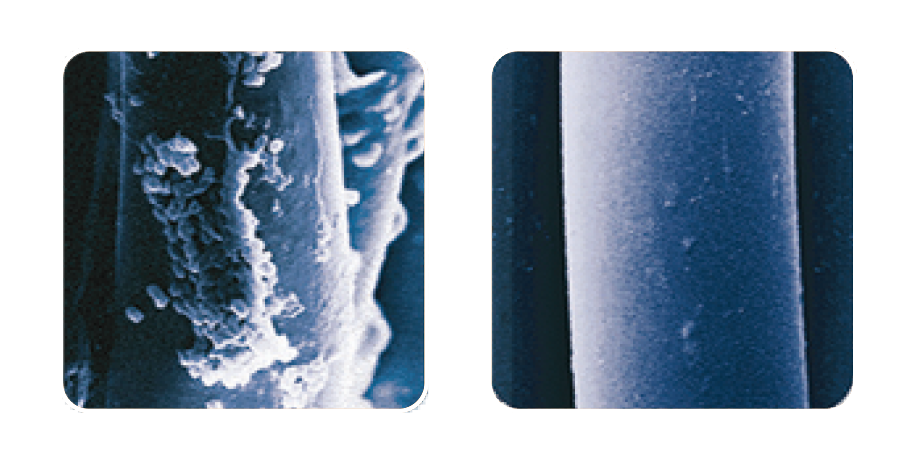 The main reason for treating our fabric with Sanitized® Silver antimicrobial finish is to prevent odour as well as to create a reliable and durable protection against the development of microorganisms. Historically, silver compounds have always been used for disinfecting purposes. We have selected, as our supplier of antimicrobial treatment for our products, the global leader in this field, a Swiss company named Sanitized.
Sanitized® Silver finish (active biocide ingredient: silver nitrate) therefore protects against unpleasant odours; prevents the growth of bacteria, mould, and mildew on hosiery; maintains the biological balance of the skin and provides hygienic freshness of the product; acts as a deodorant; and contributes to the physical and psychological comfort of the user.
Sanitized® Silver Silver finish is safe to the skin and the environment, dermatologically tested, and certified by OEKO-TEX®. What's more, it cannot be removed by washing.
Skintex® Active Care Microcapsules
Branded microcapsules Skintex® Active Care Active Care form a special bond in between fabric fibres. Thanks to their natural chitosan shell, which is made from the shells of marine shrimp, and graduated compression of hosiery, the capsules constantly micro-massage your feet while releasing active substances into the skin. The products are dermatologically tested, and finished products can be used in direct contact with the skin. Thanks to fixation, the effect of the microcapsule remains even after several washings.
Slimming or anti-cellulite finish
Microcapsules with extracts from caffeine, red seaweed, retinol, or vitamin E. These ingredients help to alleviate the outward manifestations of cellulite and promote natural breakdown of fat. Balanced hydration of your skin is achieved by microcapsules containing oils from apricot, rose hips, and shea butter.
Anti-Heavy-Legs
Microcapsules with extracts of grapefruit, lemon, peppermint, thyme, and cypress and urea substances gradually regenerate and nourish your skin. Grapefruit restores ageing skin cells, lemon gives freshness and vitality to tired feet, menthol is known for its refreshing and cooling effects, thyme gently disinfects the skin, cypress improves circulation and reduces perspiration, and urea moisturizes the skin and has an antimicrobial effect.
DeoSoft Moisturising Management: Touch of Softness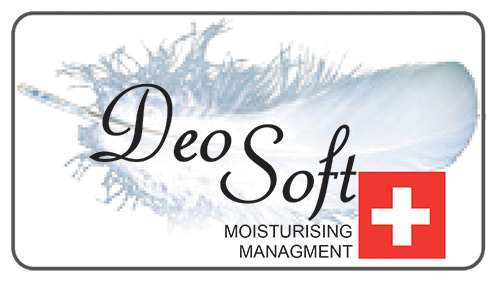 DeoSoft is a form of finish, which the company supplies from Switzerland. Thanks to DesSoft, our products are even softer and more velvety. The finish also increases absorbency of textile fibres, which then better remove sweat and moisture away from the body. This effect is permanent and resists washing.