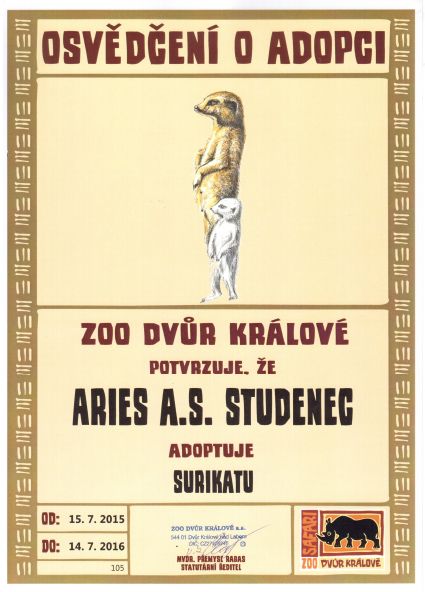 Since we never run out of fun ideas, ARIES a.s. and its employee supported a local zoo in Dvůr Králové nad Labem during the traditional company bike trip in 2015 and adopted a meerkat. For bike trip 2016, the starting fees were used to purchase mandatory safety equipment for participants made by Kapka naděje. We love to have fun and help others at that.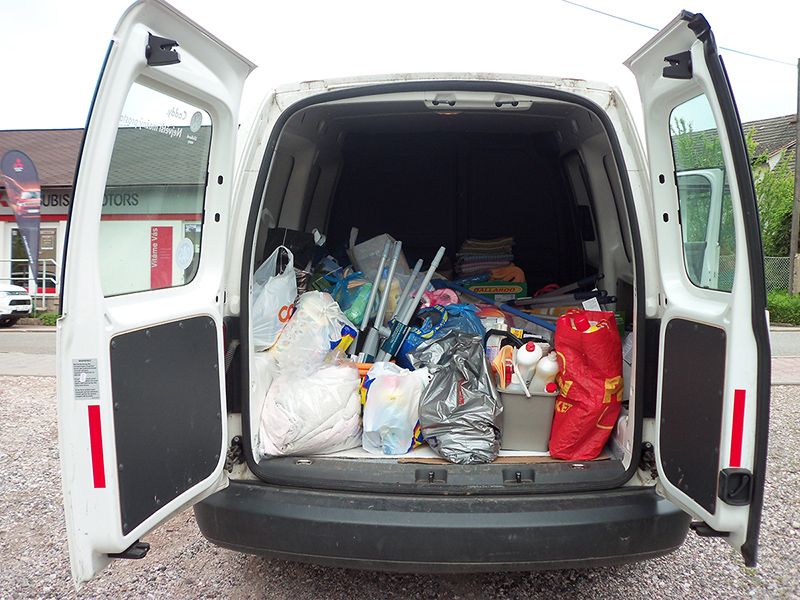 During the floods in Hostinné in June 2013, our employees organized an internal collection of cleaning, sanitation, and other necessary resources for the residents this nearby, flood-struck village. Within two days, we managed to collect material aid of a decent volume. We are very proud of our employees.
ARIES employees organized a collection among themselves during October 2013 to support the Czech Red Cross. The aid was used to buy 100 pieces of charity colouring books with first aid instructions. The effectiveness of this project was compounded by handing over the books to the foundation Kapka naděje which donated them to sick children on Saint Nicholas Day. The company's management appreciates that its employees are not indifferent to the fate of seriously ill children and that they have already supported two significant charitable institutions. Thank you!